Your face when you see snow for the first time in your life :)

Guests from India were very impressed. Now they want to come back when it's -30' C.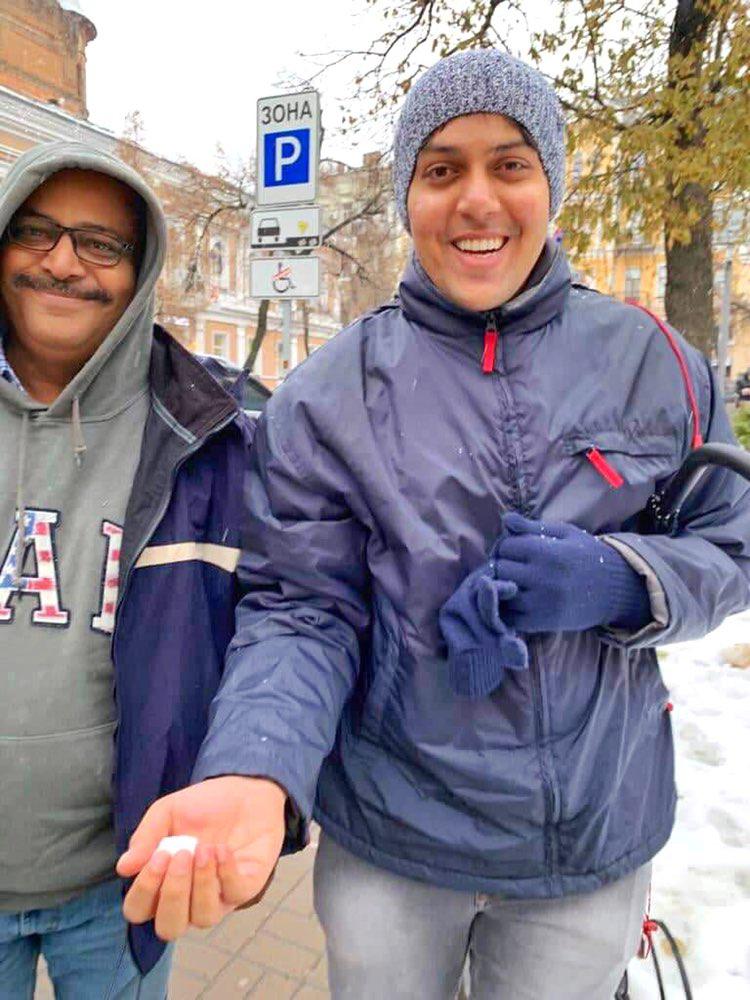 We invite you to book Kyiv sightseeing tour with KievColours. We arrange private tours and you can't join the group but you can and actually you must book you tour 
when you want, 
where you want 
and how you want!

Feel free to contact us:
e-mail: kievcolours@gmail.com 
tel.: +380975603691, +380502247587 (viber, whatsapp, telegram)